Protecting your property with fire safety solutions
---
At Airfire Control, we provide comprehensive fire protection solutions to businesses and individuals in the Midlands and across the UK. Our team of experienced professionals can provide Fire Doors, Firestopping, Surveys, and FRA Remedial Works. Contact us today to learn more and get your free quote.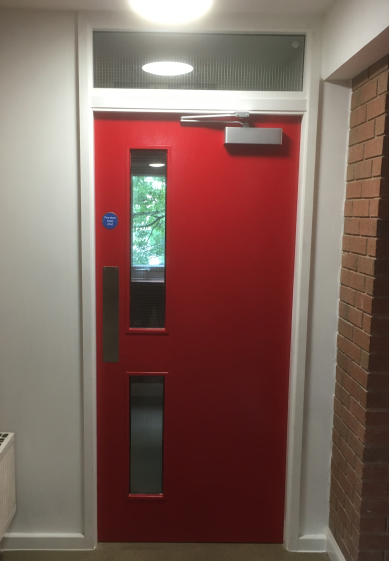 Fire Door Solutions
---
Fire Door Repair and Remedial Works
Where possible we try to repair fire doors where compliance is not compromised. New fire door sets will only be installed when absolutely necessary. We carryout many more repairs to fire doors than install new fire doors across the UK, which not only saves our clients substantial budgets, but also
The AirFire team are experienced and qualified to undertake repairs to fire doors. We will only install certified products which comply with the requirements of certification.
Fire Door Set Replacement
AirFire have fitted tens of thousands of fire doorsets throughout the UK. We work very closely with manufacturers and accreditation to ensure any of our installs more than meet the required standards. We can fit internal, external, communal or front entrance fire doorsets. We have installed fire doors in just about every sector in the UK and large and small scales.
Fire Compartmentation Solutions
---
Fire Stopping
Penetration sealing, linear sealing, fire barriers – basically fire sealing any required breaches located on fire compartments to achieve maximum fire protection throughout your building to comply with legislation. Whether remedial works or total life cycle project management AirFire have a long-proven track record of delivering quality projects at reasonable costs.
Working with state-of-the-art products, manufacturers and 3rd party quality assurances. Full traceability and quality control can be monitored via our real time app which our engineers record all items with pictures to create a catalogue of compliance for our clients.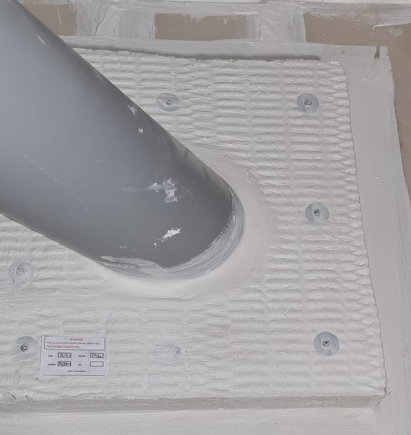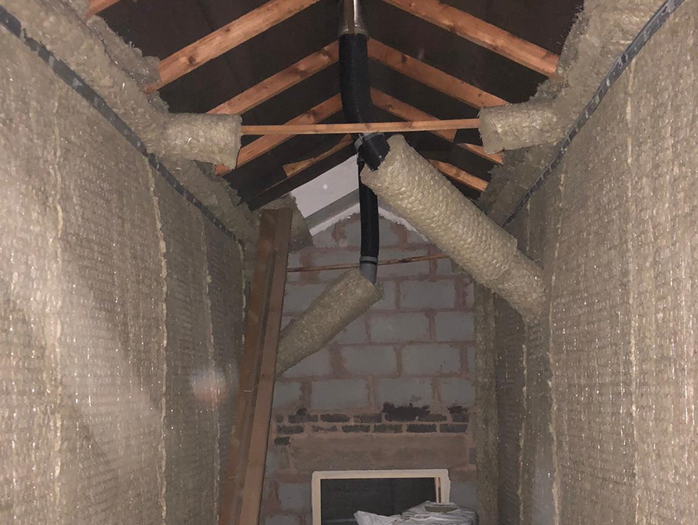 ---
Cavity Barriers
Essential with roof spaces and other building cavities to achieve total fire compartmentation, especially within multi occupancy buildings to reduce the spread of fire travelling between compartments.
AirFire work closely with many suppliers to ensure the best possible solutions are installed within many different scenarios that are present within the challenging refurbishment environment in which we are vastly experienced. Following tested processes, customer liaison and safety system procedures ensures works are completed to the highest standards.
Fire Rated Partitions
We offer a range of systems and specifications to meet most client requirements. We are very competitive and ensure that we deliver the best quality results achievable. All partitions are fully certified to the highest standards.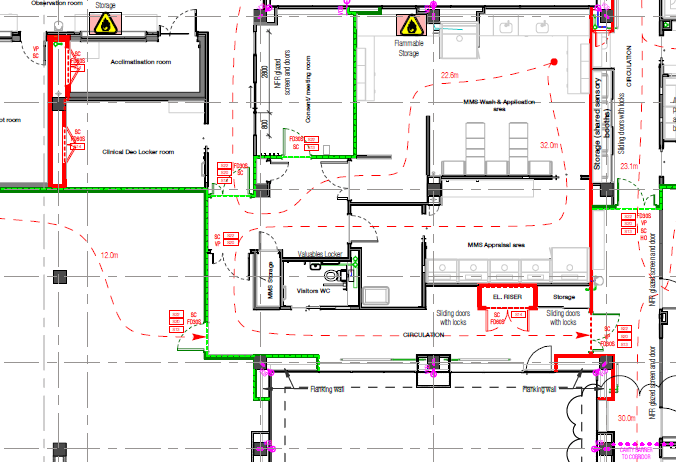 Fire Compartmentation Surveys
---
We can offer a wide range of independent surveys from our experienced and qualified team. From fire compartmentation surveys or fire door surveys or indeed fire stopping health checks. All surveys are completed in real time on our mobile app and can be tailored to individual needs, this ensures that all required information is recorded and reports issued quickly.
Contact Airfire Control today on 01246 823 740 to find out how we can help you with your fire protection needs, including Fire Doors, Firestopping, Surveys and FRA Remedial Works.